OPEN SOURCE FEDERATED DATA NETWORK SINCE 2005
A Shared Evidence-based Diabetes Information System
An active collaboration implementing the EU Parliament resolution for the systematic data collection and monitoring of diabetes complications and health outcomes across Europe.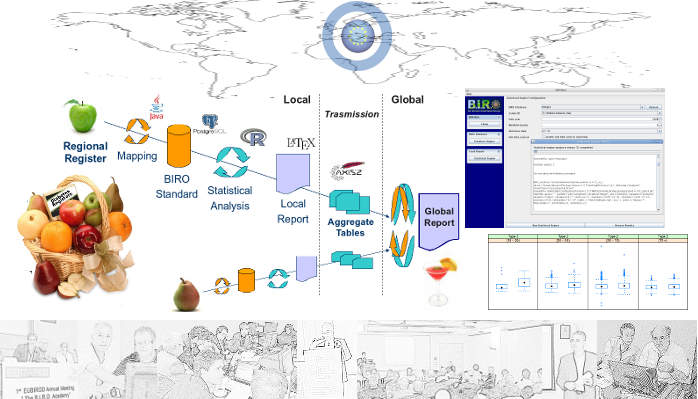 We are committed to build a sustainable European Diabetes Register

through the coordination of existing data sources using the distributed BIRO approach.

Members of the EUBIROD Network include governmental, academic and private organization agreeing to participate to a global data collection on diabetes.

Over the years, we have developed our own tools to automate the delivery of local statistical reports and safely collect aggregate data for the production of standardized international reports of diabetes indicators.

The results can be used to develop recommendations for policy makers and provide timely information to improve health care for people with diabetes.

The EUBIROD report is based on clinical data collected across Europe, sharing a set of common standardized data definitions and a set of statistical routines embedded in the BIRO software.

The BIRO system allows complete interoperability without imposing any changes to local operations. In this way, the EUBIROD Diabetes Report compiles outputs from one or more centres, making them comparable across the whole collaboration.

Each centre using the BIRO system can produce own report independently, publishing results on their own website and repeating the analytical procedure at their own convenience to connect to other partners.

The system is licensed under the European Public License (EUPL) and is freely available for general use. The BIRO software can be easily customised for any type of application where the production of statistical indicators using distributed data processing is the most logical solution.